If you are an entrepreneur, then you know that writing is critical. It is not only a way to communicate your ideas and thoughts, but it can also be a way to build relationships and sell your product or service. Becoming a better writer is not as hard as you might think. Let's look at why you should write, and how writing can help you achieve your goals as an entrepreneur. Here are the top 7 reasons why writing is an important practice for every entrepreneur:
1. Brainstorm and Develop New Ideas
Writing is one of the best ways for entrepreneurs to brainstorm and develop new ideas. It allows them to organize their thoughts and share them with other people. This helps them to develop a clear vision for their business, figure out what they want it to become, and come up with innovative ideas.
Moreover, writing can also be a cathartic experience. By putting everything out there in words, entrepreneurs can release all the emotions that are holding them back from achieving their goals. It strengthens their resolve and helps them move forward in the face of obstacles.
2. Communicate Effectively
When you are an entrepreneur, your time is precious. You need to both focus on your business well and be able to communicate with your customers and other members of your team effectively. A good writer knows how to communicate effectively. He can take complex ideas and make them easy for others to understand. He can explain things in a way that is both concise and persuasive. And he knows how to get their point across in a way that is both engaging and creative.
3. Organize Thoughts and Ideas
Writing can be a very effective way for entrepreneurs to organize their thoughts and ideas. It can help them to clarify their goals, develop a business plan, and draft marketing material. Furthermore, writing can also help entrepreneurs communicate with potential customers and partners. By drafting clear and concise emails, for example, they will be able to convey their message more effectively and build trusting relationships that will ultimately benefit both parties. If you are still having trouble writing any of them, visit the writing services review website of Trust My Paper for help.
Writing also allows entrepreneurs to focus on one task at a time and to get their thoughts out into the world without fear of criticism. It provides them with a way to process their emotions and deal with difficult situations head-on. Finally, writing can be therapeutic in itself. It can help entrepreneurs work through whatever struggles they are facing, both personal and professional.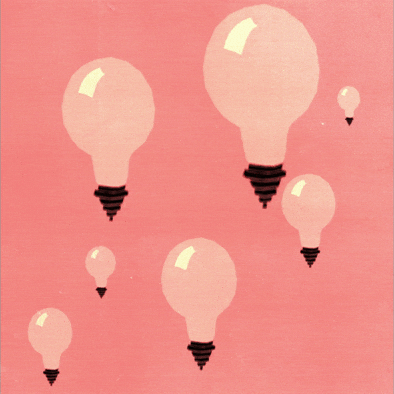 4. Identify Potential Problems and Solutions
When you are starting as an entrepreneur, it can be difficult to know where to start. Writing can help you take a step back and figure out what is going on. That is important when you are trying to solve problems and find a solution.
One of the best ways to do it is by breaking your problem down into its parts on paper. By doing this, you will be able to see all the different facets of the problem and come up with possible solutions. This process will require some work, but it will ultimately lead to better results.
5. Become Relentless in Pursuit of Your Goals
When it comes to success as an entrepreneur, one of the most important things you can do is keep your head down and write every day. A good writer is relentless in pursuit of their goals. They never take a break, no matter how difficult the situation may seem. It is because a good writer knows that if they stop writing, then their work will eventually stop being good.
The same goes for anything else in life. If you are not constantly working towards your goals, then you will eventually lose motivation and give up. Writers also tend to be mentally tough. They do not let anything get them down, no matter how tough the challenge may seem at the moment. This mental toughness is essential for any entrepreneur who wants to keep going even when things are tough.
6. Strengthen the Relationship with the Client
Writing is one of the most powerful tools that entrepreneurs have at their disposal. It helps them build trust and credibility with their clients, which ultimately strengthens the relationship between them.
Writing helps entrepreneurs understand their clients better. It allows them to get to know their motivations, challenges, and goals in a way that nobody else can. This understanding makes it easier for them to provide solutions that are tailor-made for each client. Moreover, writing allows entrepreneurs to be transparent about their process and what steps they took along the way. It enables clients to have a better understanding of how their money is being spent and helps build trust in the entrepreneur's work.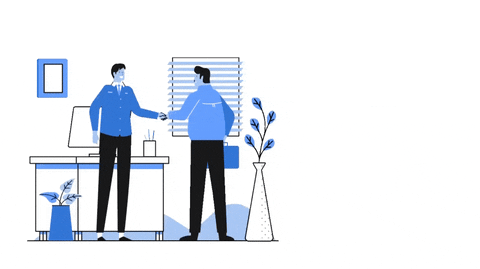 7. Build a Strong Brand
There are a few reasons why writing can help entrepreneurs build a strong brand:
It helps to clarify and articulate your business idea and mission in a clear and concise way. It is important because it allows potential customers and investors to better understand your goals and motivations. It can help you develop relationships with people in your industry. It is important because it creates trust, which is essential for any successful business venture.
It helps to establish credibility, which is key when building a successful business. When potential customers or investors hear positive things about you from other sources, they are more likely to believe them. Especially if those sources are credible and respected in their field. To ensure that information published about your company is flawless and worthy of attention, visit essay review websites such as Best Essays Education.
By developing these relationships early on, you will be able to keep up with the latest trends and developments and gain invaluable insights into how best to market your business.
The Takeaway
Entrepreneurs spend the majority of their time working hard, brainstorming new ideas, and developing amazing solutions that improve the lives of millions. But being an entrepreneur entails more than just hard work. It also necessitates a great deal of creativity. And this is where writing can help. It will help you effectively market your products and services and build a loyal customer base. So, if you want your company to grow and your brilliant ideas to spread, make writing one of your primary daily tasks.