With over 1 billion active monthly users, Gmail is the most popular version of emailing as well as one of the most useful platforms for this task. Here are some hacks on Gmail to get your productivity juices flowing:
1. Undo Sent Emails
Ever been in the situation where you have sent an email but afterward found out that the email needed a bit of editing? Because I have been in such a situation plenty of times. Google's undo option for emails is a useful option for such situations.
To enable this feature, go to All Settings > General > Enable Offline Mail. From there, you can enable offline mail and set a time for undoing your emails. For example, if you set the time for 30 seconds, you can only unsend emails you have sent in the last 30 seconds.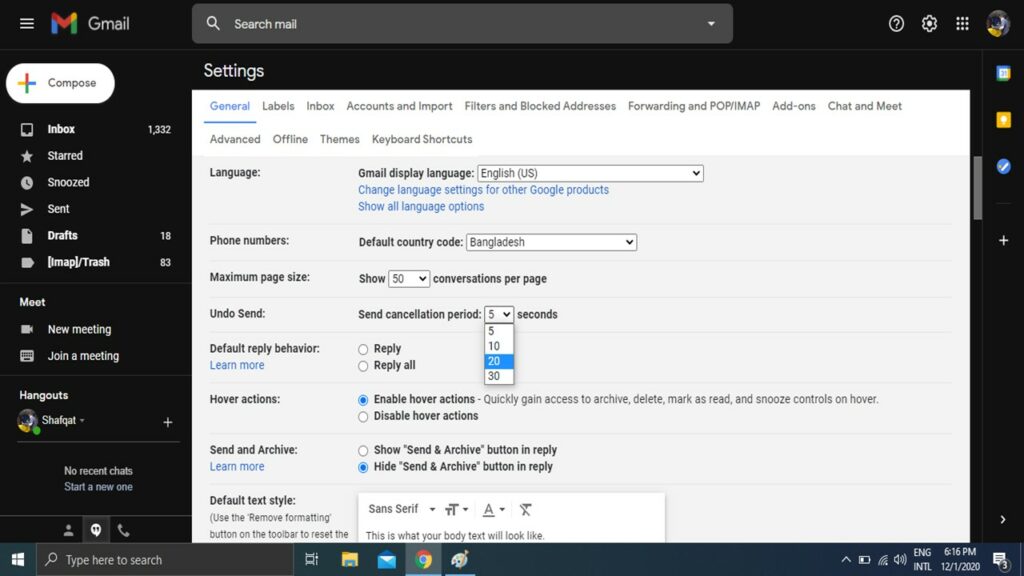 2. Out of Office Responder
Gmail's out of office responder is a very useful tool if you are on a vacation and can't respond to emails right away. You can set your own message, subject, and date range.
To do this go to Settings > General > Vacation Responder. Then you can enable your Vacation Responder and give your preferences such as what message you want to send and for how long you want to keep the "out of office responder" enabled.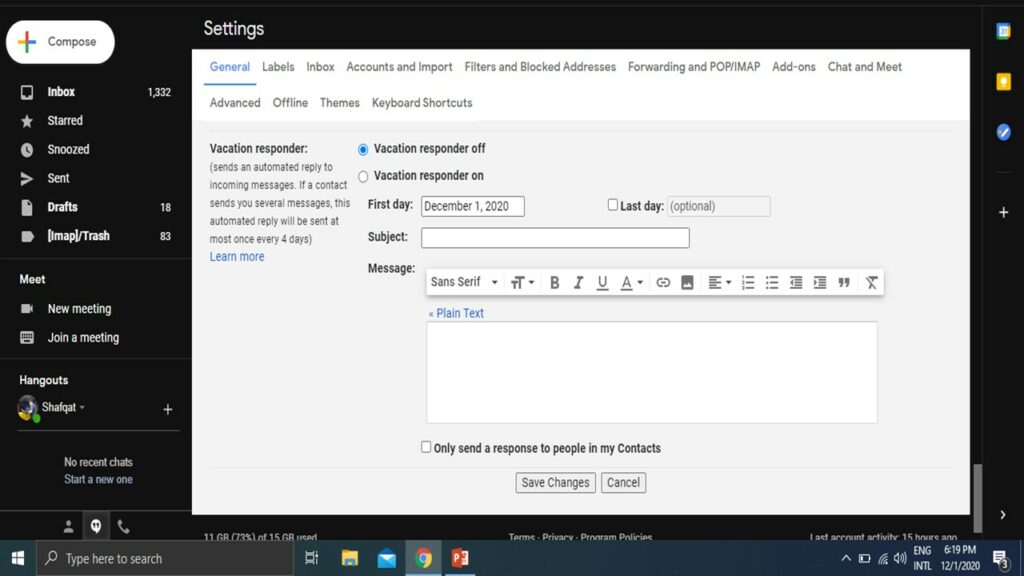 3. Using Email Templates
Oftentimes you might have to write the same reply for similar emails. Instead of wasting time doing this, you can use Google's email template option. This tool creates a template and whenever you want to respond with it, it will be ready made for you.
To use this feature, go to Settings > Advanced > Canned Responses (Templates) > Enable. Now start composing and make a draft. Then go to the bottom left of your draft and select templates afterwards select "Save Draft as Template" and now you are done creating a template. You can use this template for future replies.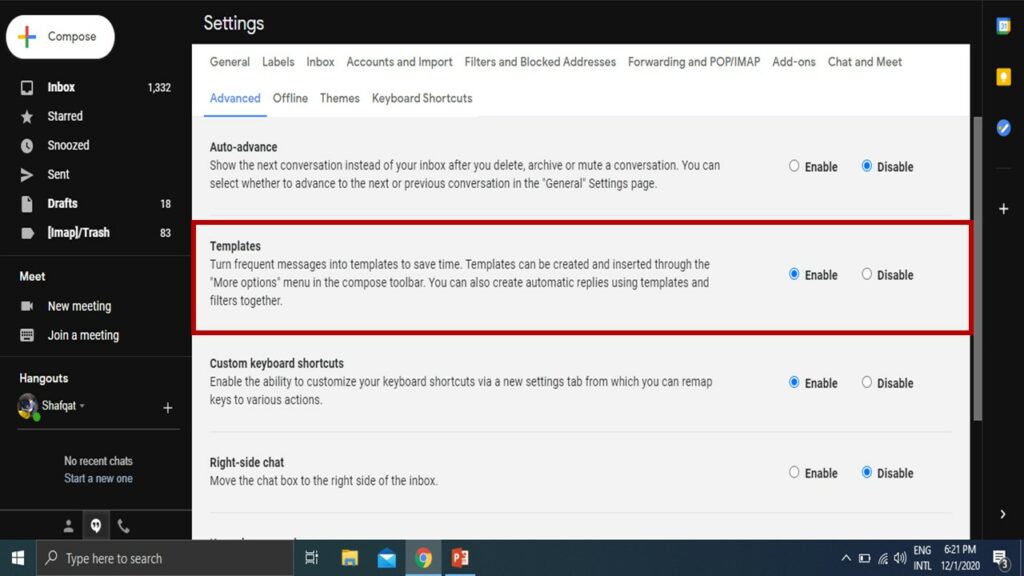 4. Translate Email
Since I am a student of International Business and also have a knack for writing, dealing with international clients is a regular chore for me. If you are in the same line of work, Google's email translation can be a great tool for you. This tool can instantly translate emails from foreign languages.
To do this, click the "more" icon on the top right, select "Translate message" and then choose your preferred language.

5. Use Email Signatures
An email signature is a block of text added to the end of an email. Signatures can save a lot of time as many times, you have to add the same information, such as your contact details, on various emails.
To add a signature, go to the bottom right of an email and click the "Insert Signature" icon where you can create an icon and use it afterward.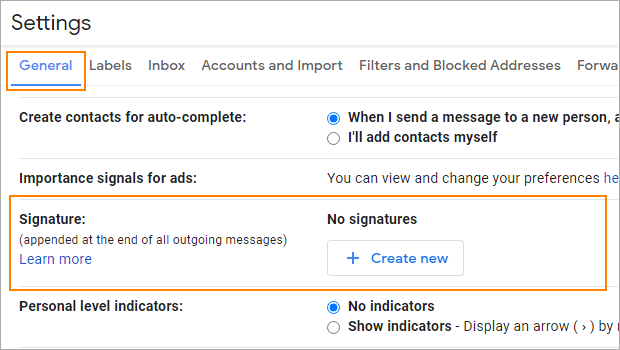 6. Offline Gmail
Whenever I go out of town to a remote place, I always face problems with finding a reliable network. Oftentimes, this sort of situation became really problematic for me as I had to respond to one specific email at a time. Gmail's offline feature solves this problem by allowing you to respond to emails through offline Gmail.
To enable your offline Gmail feature, go to Settings > See All settings > General > Offline > Enable Offline Mail. By default you can work with your emails of the last 30 days but you can always change it to more or fewer days.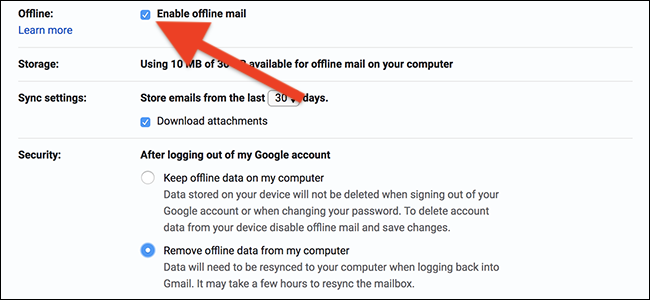 7. Scheduled Emails
Scheduled email is one of the most useful features of Gmail. When you want to send an email on a specific time but can't afford to be online at that time, you can always schedule it beforehand.
All you have to do is locate the drop-down button beside the send button and then click "Schedule send". After doing that you will see a menu to pick the date and time where you can select your specifics and get the job done.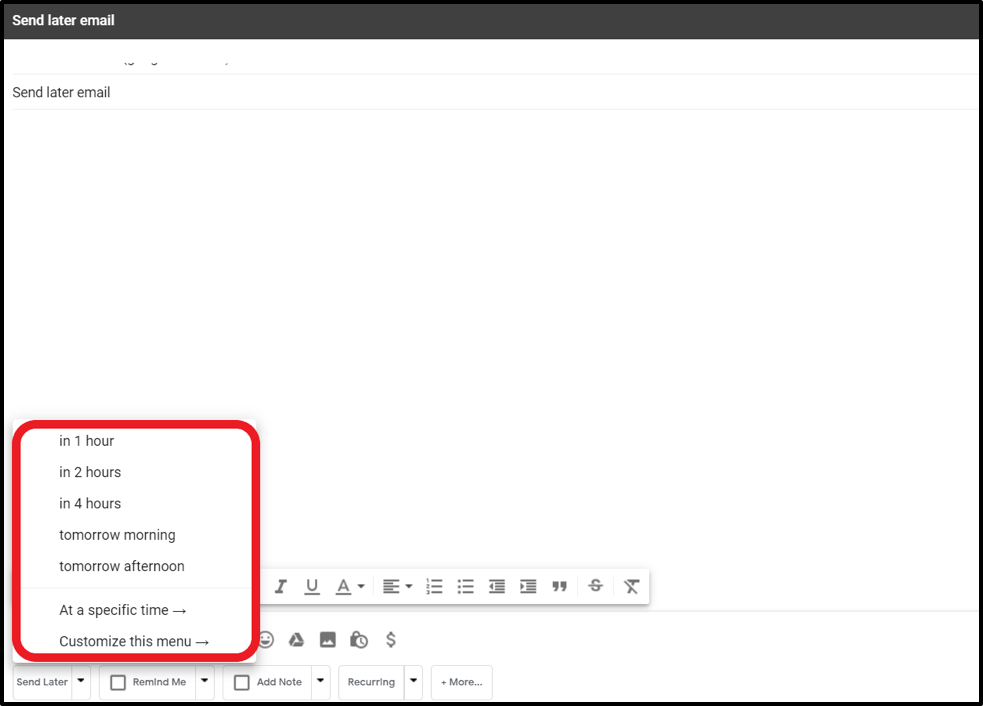 Personally, these hacks helped me operate more efficiently in my work life. Let us know which one did you find the most useful.