How can you impress someone to remember you? A very tricky question, but it has the most straightforward answer. People can recall 10% of what they hear, 20% of what they read, and 80% of what they see and do. That is the power of visual communication. So is this relevant with having a video resume?
With a video resume, recruiters can easily watch your presentation instead of just skimming through a paper full of never-ending information. That is why they are more likely to remember you when recruiting the best candidates. In job markets, it is tough to hold someone's attention. That's why a video resume is the best medium to convey your message quickly and efficiently.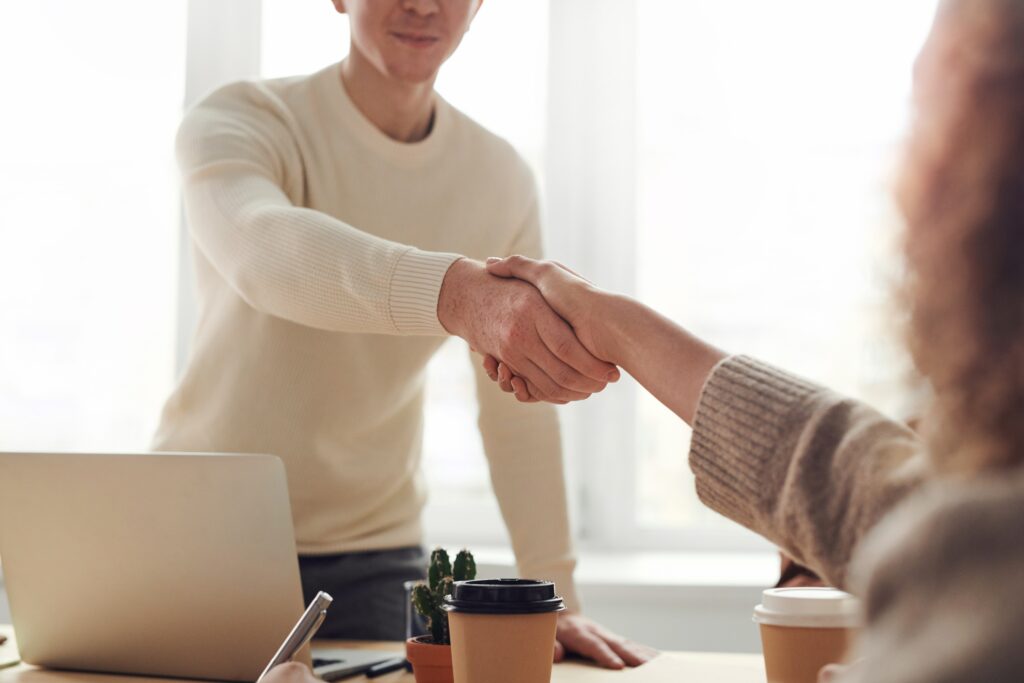 Whether or not you have been asked to provide a video resume for your next venture, there are specific tips and tricks you need to master.
In case you didn't come across the first article where we covered specific aspects of having a video resume, here's a quick rewind for you:
A video resume is an innovative key that can get you through the interview boards or dream position. It is not only about remodeling your written CV or resume. A video resume holds excellent potential in showcasing your real talents in front of the hiring manager. With it, you can emphasize your expertise and accomplishments in a more tech-savvy and creative way. This way, you create a genuine impression on the recruiters, increasing your chance to get your desired position.
Now that you have understood the core concept, you need to decide your video resume style. The first thing that will come to your mind must be a presenter video where you face the camera and record yourself. If you are a camera-shy person, you can look for other options, such as animation, WhiteBoard video, or Stop-motion. But these will require you some editing knowledge, or you have to seek an expert's help. Nonetheless, even if you seek that help, I recommend you get out of your comfort zone and record yourself. It is a highly demandable skill too.
When you determine your video style, you need to keep in mind some essential key points before going further. You may have some experience of making videos before, but a video resume is a whole different thing. Though you can input relevant information and job-specific requirements, there are some basic things that you should include in every video resume.
Essentials of making video resumes
Make a script – To include everything you need the hiring manager to hear, make a script first. That will give you time to make the most of what you want to say and word it all in the right way. However, make sure not to read the script line by line if you are filming on camera. It will make you sound monotonous and bore the recruiters. Instead, try to memorize and make that sound impromptu.
Produce relevant content – Present the relevant information only in any style of video resumes. As recommended for conventional resumes, try to speak about the skills and achievements you have following the job description. Unnecessary information will make the recruiter irritated.
Sound professional – Ensure a better sound quality rather than focusing on highly edited video quality. With smartphones, you can get workable videos, but inserting a lapel mic can change the entire scenario. They are small and can be clipped to your shirt or dress. The best thing about lapel mics is that they make it easy for you to record hands-free.
Silent the background – A tidy and quiet environment can express your personality to the recruiter. It's better to make the video from your home and in a clean space.
Dress formally – Your dressing sense represents your professionalism and smartness. However, you don't have to put on expensive suits or too gorgeous dresses. The goal is to look presentable. Your distorted look can create a negative impression on the recruiters' minds.
Showcase the creative you – Creativity can make a straight video worth watching. Think outside of the box, review the clips, get feedback from unbiased people.
Lighting matters – Focus on the lighting of your video. You don't need to be a professional in setting the lights. Sunlight should be sufficient. However, make sure that your face is visible.
Durability – Though a video resume can make you stand out, nobody has the time to watch a video for hours. Always keeps your time frame between 5 to 7 minutes. If there is a specific duration mentioned, don't cross that.
Fill in the blanks
● Acknowledge their job offer – You cannot send the same video to every job you apply for. Mention the company name, and acknowledge where you have seen their offer.
● Relate to their problems – Recognize their problem of getting hundreds of resumes and not finding the right one.
● Make them like you – Describe who they are looking for. Summarize the company's vision and structure along with the qualities they are looking for. These will show that you have done your homework.
● Tell your weakness – You may not be an entirely perfect candidate, but don't hide your shortcomings. Explain how you can add values by learning.
● Make yourself different – Help recruiters by making yourself different from other applicants. Get them to know why you are the perfect candidate. That can include your current skill sets, your vision about the industry, or even how you can help the company succeed.
● Be multi-dimensional – Hobbies define a person's personality. Insert a precise different clip reflecting your hobbies. The recruiters will be able to see what type of person you are.
● Get an appointment – In the end, insert a Calendly link or scheduling software to make the recruiters' work easy.
When you make recruiters interested, they will be willing to call you for an interview first rather than others. You may ask why you should take this extra hassle and make a video resume? Put yourself in the recruiters' position, and you will find the difference between a candidate with a resume and someone with a video resume. Make yourself heard among thousands of voices.