More of our lives occur in digital spaces than ever before. The digital revolution helps us find new jobs, connect with old friends, and discover new passions and hobbies. Having a strong digital presence is particularly important for young professionals. Many young professionals are expected to be tech-savvy and have a digital portfolio that displays their work and interests. 
However, the trail left behind by a life spent online can undermine young people's career aspirations. Unprofessional social profiles can deter employers before young people even get a chance to interview. Likewise, working online can take a toll on young people's mental, social, and physical well-being. The key to avoiding these negatives, however, is to find a balance with social media and arm yourself with the knowledge of the potential drawbacks and benefits — especially if you're curating a career with it. 
Social Side Hustle
Social media is all about what you make of it, and young professionals know that more than any other generation. They're digital natives and savvy users of social media platforms. Folks under 30 may have had a Facebook or Instagram profile for over a decade and were some of the first to start using TikTok and Snapchat.
Young professionals who have built a following on social media can turn their personal presence into a certifiable side hustle. Young professionals can start their journey toward influencer fame by creating a brand for all their personal or business pages. A strong brand presence sets profiles apart from the competition and may help young professionals break into the social industry.
Young professionals can further increase their chances of success by setting targets and analyzing the competition. Social media is all about offering a better platform than rival pages. Creating posts that align with strategic goals can help young professionals catch the attention of sponsors and businesses that wish to partner with influencers.
Portfolios and Opportunities
With all the opportunities that social media provides, businesses are responding to the digital revolution by hiring more tech-savvy employees. Young professionals can fill this need by creating a digital portfolio that helps them stand out from other applicants. Jobs that require a digital portfolio include:
Photography
Graphic Design
Architecture
Marketing
A digital portfolio may also be helpful in niche industries like archaeology or construction. Having a digital portfolio shows employers that applicants are capable of marketing themselves. Businesses that are behind the digital times may hire young professionals to boost their business's digital presence.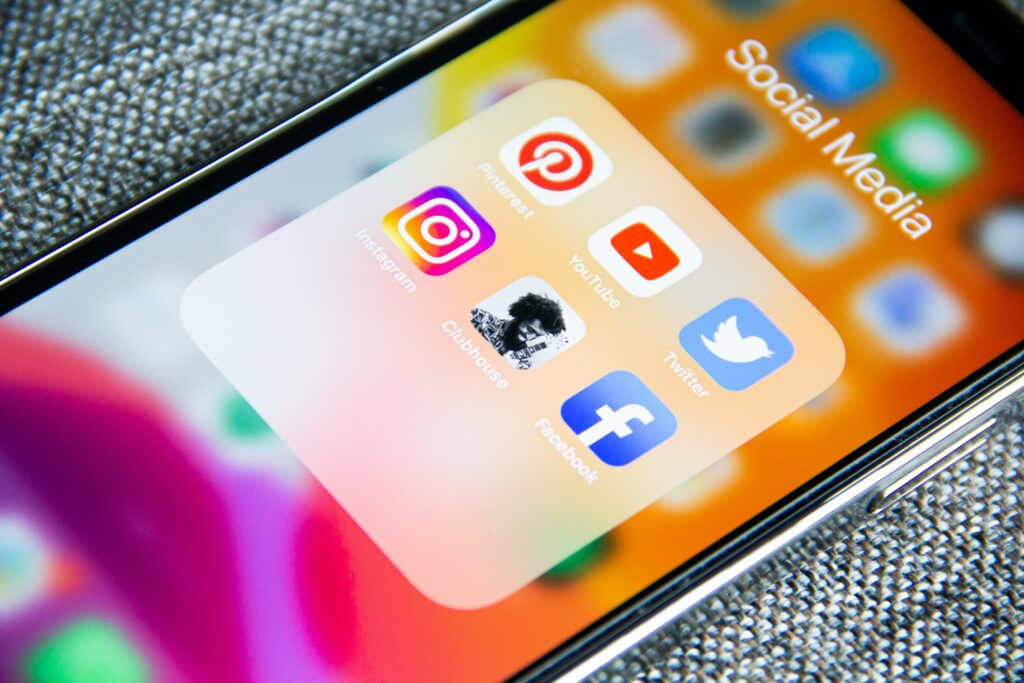 Digital Footprint
A digital presence isn't all sunshine and rainbows, however. It's a collection of each individual — the good, the bad, and everything in between. As such, young people who advertise themselves online should be aware of the digital footprint that their social profiles and activity leave behind. Before applying for jobs young professionals should audit all their social pages and delete content that may cost them a job. Hiring managers will look through social sites and red flag any content that is: 
Overly critical content about previous/current employers.
Displays inappropriate behavior like heavy drinking or use of drugs.
Overshares personal issues.
Posted during working hours.
Young professionals should untag themselves from embarrassing photos and consider deleting posts that no longer reflect them and their values. Cleaning up their web presence ensures that young folks are held in good standing while their application is being reviewed.
Working Online
Working online is a dream for many. Young professionals who work remotely can set their own work hours and choose to live a nomad-like lifestyle. However, many young professionals don't account for the harmful impact that working online can have.
Working for businesses that have embraced digital transformation can improve employee productivity. Young professionals will benefit from automated work processes and face fewer tech-based barriers to work. However, working online can undermine young professionals' social and mental well-being. Young professionals are keen to impress and may work outside of scheduled hours to prove their value to the business. Remote working makes it even easier to fall into a pattern of overworking that leads to burnout and fatigue. 
Conclusion
Creating a strong digital presence can help young people land new jobs and discover a lucrative side hustle. Before applying for positions, young professionals should polish their digital skills by creating a professional portfolio and scheduling a few social posts. During this time, young applicants should clean up their digital profiles and build a presence that will impress hiring managers.