Journeys towards sporting achievement are never easy. Yet throughout Olympic history we have seen many athletes who have persevered to reach their ultimate goals and fulfill their dreams. In sports nothing is destined, every bit of success comes with great hard work and sacrifice. In the span of a few moments, we witness firsthand what all those years of training and sacrifice have led to. Many times the world has been awestruck by the sheer dedication and strong will these athletes have displayed. This article presents some of the stories that prove perseverance is the only key to success.
Javad Foroughi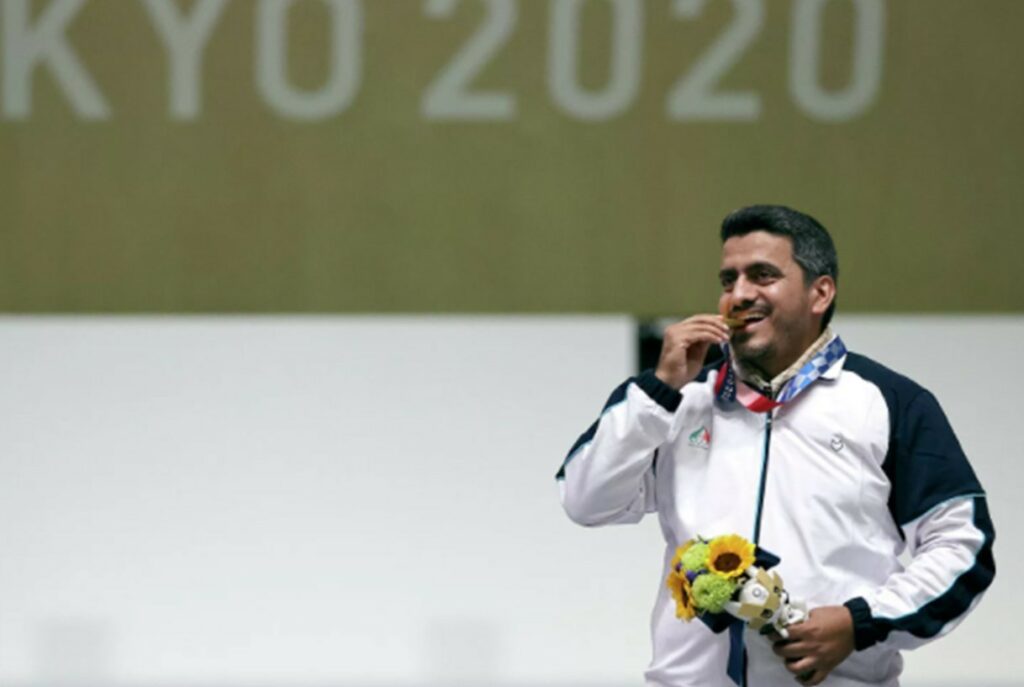 Javad Foroughi, A 41-year-old Islamic Revolutionary Guard Corps hospital nurse, won a gold medal in the 10m air pistol becoming Iran's oldest Olympic champion in Tokyo. He is also Iran's first medal winner in any shooting event at the Olympics. He has served at field hospitals in Syrian war zones. Foroughi survived COVID-19 in August last year in the Middle East's worst-hit country. He has also spent his nights helping, caring, and doing everything he could for gravely ill patients to battle the virus. Amid all the hardships, Faroughi never let his goals get blurred and stayed focused. Now after a lot of hardships the Iranian nurse is an Olympic champion. 
Abdullah Al-Rashidi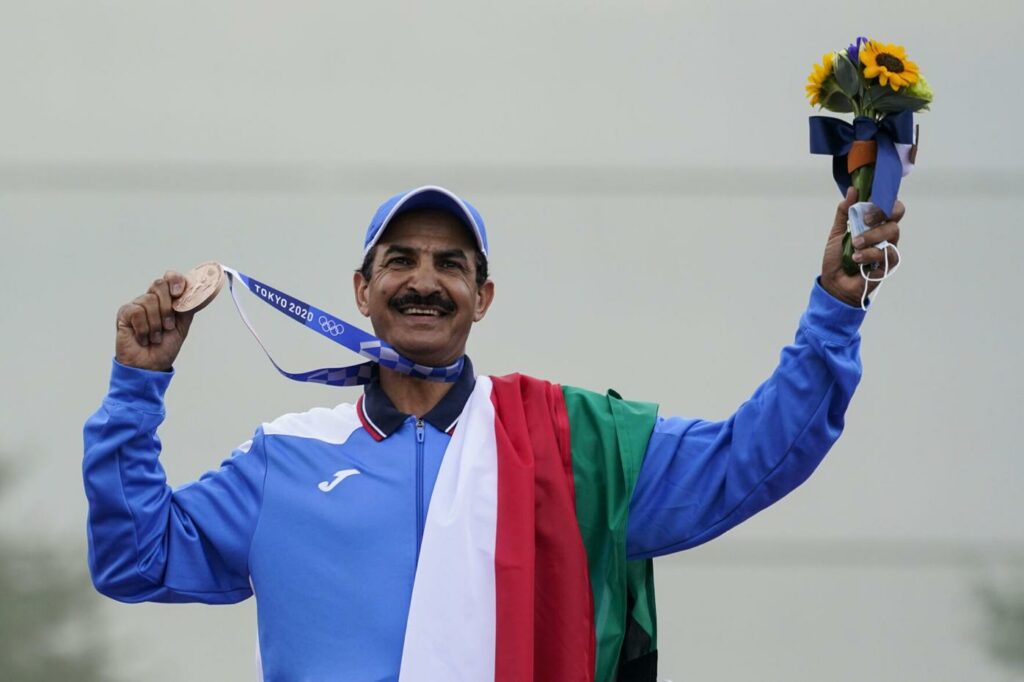 Kuwait's 58-year-old hero Abdullah Al-Rashidi became an Olympic medallist when he won a bronze medal in skeet shooting. Abdullah previously won a bronze in Rio and was looking forward to playing in the Tokyo Olympics. In Rio, he participated as an independent athlete, not a Kuwaiti. Because Kuwait's national Olympic committee was suspended by the IOC for government interference. That's why Al-Rashidi and his compatriots at the Rio Games competed as part of an independent team. That meant no participant of the Kuwaiti team could wear their own uniform. Also, no Kuwaiti flag nor national anthem should anyone want to celebrate their medal win. Al-Rashidi had to wear an Arsenal jersey. So, when this year he won the bronze, unable to contain his happiness, Al-Rashidi started to celebrate with his national flag draped around his body. The Olympic protocols do not allow the athletes to celebrate with the national flag before the medal presentation but Al-Rashidi could care less about that.
Derek Redmond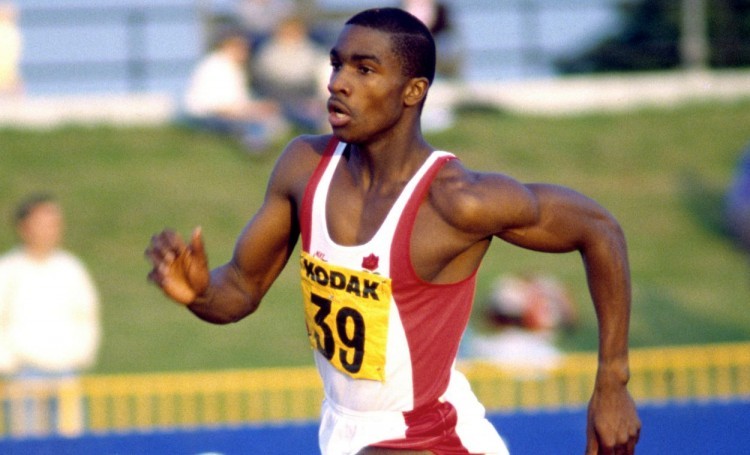 Derek Redmond through his inspiring story taught us how to shake off the anguish and pick ourselves up. His career had been interrupted quite a few times because of injuries. In fact, prior to the 1992 Summer Olympics, he had undergone eight surgeries. Every single time, his perseverance and mental strength brought him back on the race track. It was the summer of 1992 in Barcelona, and the Olympics 400m semi-final race started, he sprinted forward, focused on getting the gold. Then something unforeseen happened. He tore his hamstring mid-track, and fell to the ground in agony. His injuries turned out to be much worse than expected. After two years, Derek finally had to retire from his career as a professional athlete. Yet, he did not give up and continued to excel in the English basketball team. Derek Redmond continues to inspire people around the world. He is a celebrated motivational speaker and trainer who encourages others to achieve success in whatever they attempt to do with the example of his experience in sports.
Kerri Strug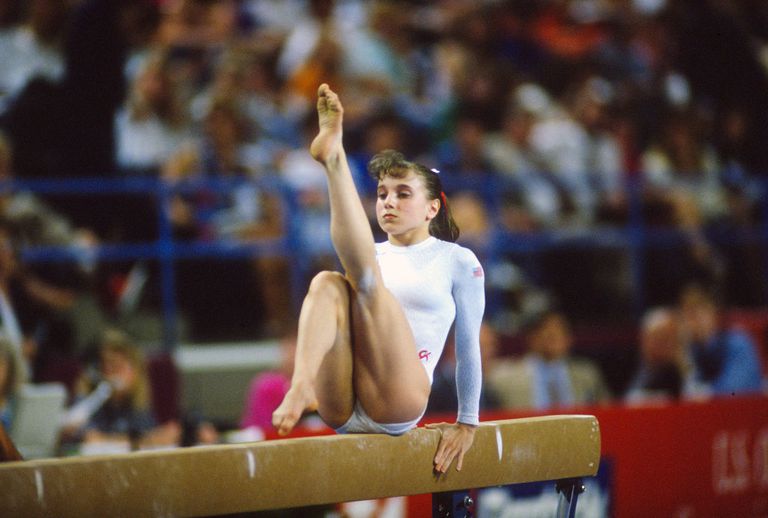 Kerri Strug teaches us how to truly overcome pain. Until 1996, the US had never won a gold in Women's Gymnastics. Hence, there was a lot of pressure on Kerri Strug and her team. When she won the US the first gold medal, it catapulted her into the spotlight. Kerri Strug's heroic performance made history as she perfectly did her whole routine with a broken ankle. Strug unfortunately had sprained her ankle during her first vault. But she knew the hope of the US for the gold medal relied solely on her final vault. So she limped towards the runway for a second attempt. She gave an incredible performance and managed to land on a near-perfect dismount. But right after finishing her performance, She collapsed onto her knees. She even needed assistance just to leave the podium. Strug was hospitalized with a third-degree lateral sprain and tendon damage. Strug became a national sports hero after her feat. Met with President Bill Clinton, appeared on various US television shows, and made the cover of Sports Illustrated. 


The stories of these athletes prove that your concentration and effort make your achievements unique. These one-of-a-kind stories give new insights into how we can inspire those around us. All of them truly believed in their potential to succeed and achieve more than what they thought was possible. Olympic athletes go to extreme lengths to achieve their dreams and make their countries proud. Their stories of dedication and perseverance can inspire everyone regardless of age to never give up.