To solve the consistently faced problems throughout peoples lives, they come up with new inventions, and technologies – everything that will simplify and optimise the performance of tasks. Humanity strives to increase labour productivity in all spheres of activity. In this article, we'll look at five tools, viz Siri, Scannable, Massive.io, etc. that can dramatically increase productivity and make life easier in the information age.
Siri – Apple's Personal Assistant
Apple's Voice Assistant has been repeatedly recognized as one of the best tools in the world. You may already have access to one of these easiest tools. It is designed to capture ideas, thoughts, or to-do lists. Indeed, Siri speaks well, understands speech correctly, can maintain dialogue, and even understands when the user needs medical attention.
Siri is a great tool when it comes to the number of languages ​​it supports. Several dozen people in the Apple office and many worldwide are working to adapt Siri to new countries which have resulted in Siri now supporting several dozen languages ​​localised for nearly forty countries.
Scannable – Scan documents from your smartphone
Scannable is a new app from Evernote. This scanner automatically makes a digital copy of documents, and thanks to synchronisation with Evernote, they will always be at hand.
This is the one most straightforward and, at the same time, convenient scanners that I have seen. There are practically no sliders or settings here. All you need to do is, point the iPhone camera at the document, and it automatically reads it. But if you need to scan the paper yourself, you can switch to manual mode.
The app is free and has an entirely transparent monetization model. The scans are not that small, and to store them in your Evernote account, you will need to buy a premium account. But in general, the service policy is relatively sparing, and you can store a moderate number of documents free of charge.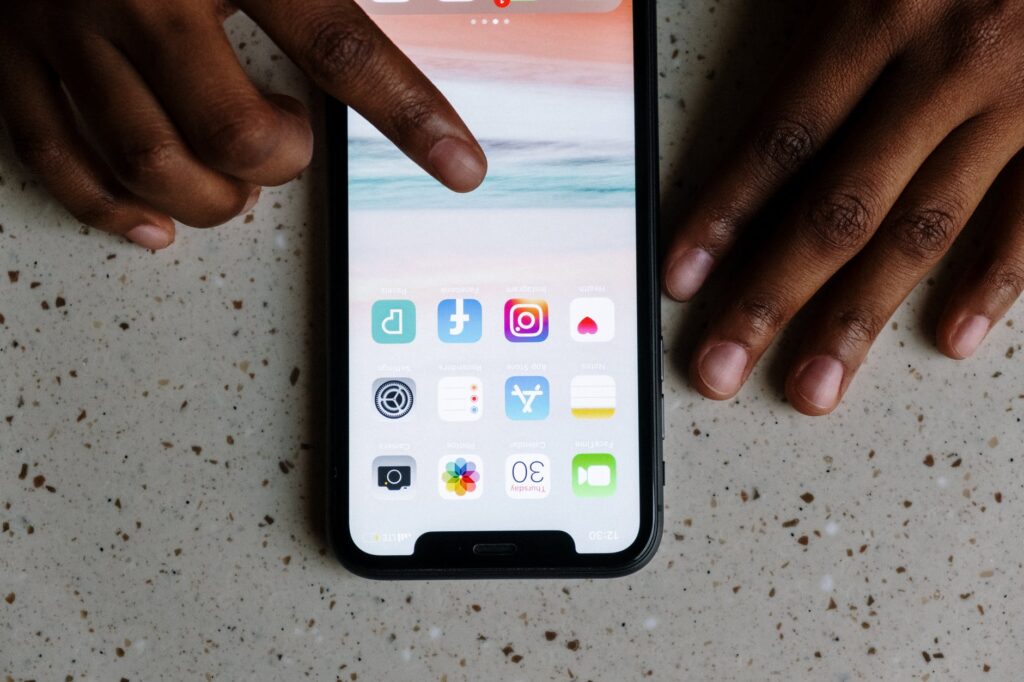 Massive.io – a way to transfer time-critical files to clients
A lot of people store their files on different types of media, starting from social media to hard drives and solid-state disks. But what if you want to move a huge file that can't go through email or be attached to Facebook messages? Massive.io is a secure file-sharing platform that allows you to transfer large files without any problems. Use Massive.io to save space on your hard drive. In just a few seconds, you can get a link to the files you need.
GoogleDrive – All your data is available at any time
It is popular cloud storage with the ability to download data and, if necessary, share it with others. An essential part of the service is a set of web office applications that allow users to create and edit files collaboratively.
Thus, Google Drive can entirely successfully replace standard office programs and some popular specialised software. The service creates virtual office space with both the storage function and the ability to collaborate on files. From tiny startups to international corporations, many companies have already appreciated the convenience of working with this product.
SleepTime – An alarm clock that syncs with your sleep cycles
The amount and quality of sleep impact your mood, well-being. A person's sleeping phase can be detected with this application that gives a signal at the best time to wake up or not for optimum productivity!
This application is designed to wake you up in a way that leaves no room for oversleeping. The program registers each sleeping phase, so it knows when your body should be awake and alert at the right time. To turn off this smart alarm clock without turning yourself out of bed with its sound: Press & hold the button on the touch screen briefly.
There is an unrealistic number of to-do lists, time trackers, habit managers, and other productivity tools. It is tough to choose from this variety of services and applications, so we have compiled for you this selection with the best tools that will change your life.