Writing is a necessary skill for everyone. If you want to succeed in your studies or career, you should have strong writing skills. Fortunately, there are numerous tools available to assist you in improving your writing skills. These tools will help you get the most out of your writing, whether you want to improve your style or develop better case studies. According to a study, 73% of employers look for writing as a top skill in candidates. Thus, if you are a young person aspiring to a brilliant career, you should begin working on developing your writing skills as soon as possible, and with the right tools, it may be easier than you think.
What Are Some Tools to Help Improve One's Writing?
Grammar Checker is a great way to improve your writing skills by identifying grammar mistakes that you may have made. It is free to use, and it will alert you to any errors in your text and suggest corrections. This tool can be especially helpful if you are self-editing your work.
Thesis Generator is a tool that can help you develop a strong and well-written thesis. It will provide you with a series of questions to help you explore and analyze your topic, as well as suggestions for how to present your findings in the most effective way possible. The thesis generator is easy to use and provides a variety of options for customization. You can choose the level of difficulty, the amount of feedback you receive, and even the time limit for each section. It will help ensure that you finish your thesis on time and with minimal errors.
Grammarly is a tool that helps you improve your writing skills by correcting and preventing grammar mistakes. It also provides other features like spell check, plagiarism detection, and word prediction. If you are struggling with your writing, then Grammarly can be a great way to help you get ahead. It can help you identify and correct common grammar mistakes, which will make your writing more error-free and easier to read.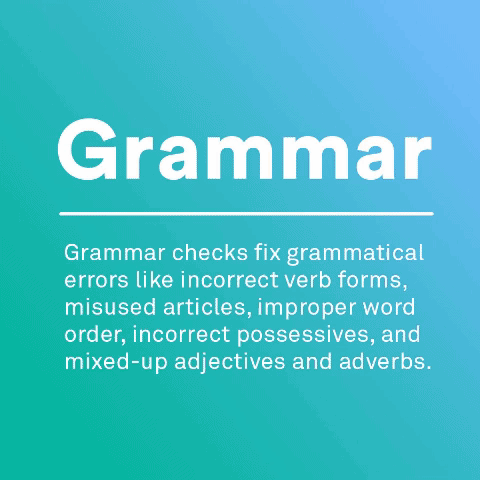 Additionally, it can help you find and avoid spelling errors – something that often leads to confusion for readers. Overall, Grammarly is a great tool for anyone who wants to take his writing skills to the next level. Humans are not machines. As a result, they are prone to making errors, and Grammarly is no exception. Avoid accepting all corrections made by the software while checking your content. To ensure your material is flawless and suitable for submission or publication, visit writing services like Trust My Paper.
It is a great tool for improving your writing skills. It can help you find synonyms and related words to use in your writing, which will make it easier to understand and remember what you say. You can search for specific words or phrases, or you can browse through the entire thesaurus database. This website is perfect for writers who want to find alternative words that best suit their needs. It can also be helpful when you are trying to find new ways to describe a concept or avoid using common clichés.
Hemingway App is a software program that allows you to edit your writing quickly and easily. It will help you improve your writing skills by correcting your grammar, making sure you use correct verb tenses and more. It also provides suggestions for improving your sentence structure and flow. If you have difficulties finding the right words to express your ideas, visit writing services review websites like Rated by Students to find a specialist to help you.
ProWritingAid is a great writing tool that can help you improve your writing skills. It has many features that can help you improve your grammar, sentence structure, vocabulary, and more. Some of its features include:
Grammar checker to identify grammar mistakes;
Sentence builder to help create better sentences;
Vocabulary trainer to help expand your vocabulary.
Practice is essential for improving your writing skills. It will also be beneficial to find a writing consultant who will assist you in navigating the tricky rules and mastering the art of words. To find one, visit writing services review websites like Top Writing Reviews.
Conclusion
Writing is a skill that can be improved with practice. There are many tools to help you along the way. Whether you are a student looking to improve your grammar, a beginner businessperson looking to be more persuasive, or a young blogger looking to produce high-quality content, the tools highlighted in this article will help you achieve your goals without extra effort and allow your written content to sound professional.